We are a team of professional drivers, that are skilled providing parents with the comfort of knowing that their children are in good hands. We offer services to our membership services to reduce the worry for parents when their children are too sick for school/daycare, or in need of transportation services. Parents can go online register their child, scheduled a ride, pay and follow their child's ride from pick-up to drop-off with our Tracking Monitoring Services.
When our team shows up, parents/guardians are notified in real-time from pick-up to drop off via email/text. Our technology has comprehensive and secure driver tracking. Communications and engagement is communicated to parents, school administrators and transportation management teams via email or text messages.
We provide to our parents/guardians the security of knowing their child is in safe hands. We stand by our name providing your children with the best possible care during their stay with Zakai Care Transportation Services. We believe in "Making Traveling Easier for Kids". We also partner with schools/corporations/daycare to reduce illnesses in schools/daycare and help reduce absenteeism in the workplace for parents.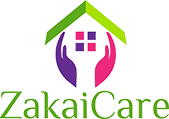 "Leave The Driving To Us"
"Zakai Care Transportation saved me from losing my job. I had several occurrences due to leaving work for my daughter. I was warned and couldn't have another episode of a sick child or I would lose my job. I was able to have my daughter dropped off at my mother's home until I got off work. Thanks Again Zakai Care Transportation Services your professional staff was very kind to my daughter, and I'm so grateful for your professional services.
Sharon B.
"I'm a single working parent, that recently started a new job at Humana. They have a no tolerance policy during the probationary period, and I didn't have any family that could pick-up my children when they get sick. The services has truly benefited our family. I've used the services several times and they are professional and efficient. My children was comfortable with their professional staff, and enjoyed the whole experience.
Thanks Again!
Lisa W.
"Our family recently moved to the area, and we don't have extended family near. Our toddler got sick at Daycare, and we both have busy jobs. It was so convenient to meet Zakai Care Transportation Services at our pediatric office for a follow-up. They took our baby back to the Daycare and I went back to work. It's was quick, professional and they were courteous. I would recommend this services to anyone.
Thanks,
Monique T.