"SAFETY FIRST IS OUR MOTTO"
We don't just say that we believe in Safety, we live by safety! Our staff members have extensive federal, state, and local background checks. Our vehicles go through extensive inspections and have routine maintenance and daily checks prior to driving. Safety is built into our core technology platform to minimize oversights. Safety is a principle we recognize and uphold with importance.
We follow with all DMV guidelines for kids/teen transportation.
We have GPS tracking in real-time to locate every vehicle and alert parents/guardians with ETA, Customer Support for pick-up and drop-offs via telephone, email, or text.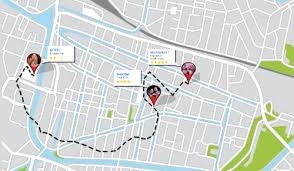 All of our drivers must pass rigid background checks pre-employment as well as post employment.
Our drivers are monitored while driving, which includes monitoring use of phone, and speed to ensure driver safety.
Vehicles have daily maintenance checks and are regularly cleaned and are inspected by certified ASE inspectors.
Vehicles are equipped with seat belts which are worn at all times. Booster seats are used according to Ohio state laws.
We meet and/or exceed state inspection standards for health and safety.

Children less than (4) years old or (40) pounds will be provided a child safety seat that meets federal motor vehicle safety standards.

Children less than (8) years old, unless they are at least (4) feet, 9 inches tall will be provided a booster seat.
Employment Drug Screening
A drug Free Workplace is a key component in providing a secure, productive environment for employees. We require the following on our employees:
Oral & Urine Drug Screenings
Random Drug Testing
Ongoing employment testing
Reasonable Suspicion Testing
Certified Staff Training
FBI/BCI Background Check/Fingerprint, Sex Ofender Registries-Annually
Blood Borne Pathogens Training
CPR Certification
First Aid Certified
GSC Defensive Driving Certification
Clean Motor Vehicle Record
Pre-Employment Physicals
Pre-Employment Driving Test
Completion of Ohio Department of Education Training
Driver Policy
We ensure that your kids are in good hands. Our staffed drivers go through strict checks before and during employment.
Pre-Employment
Our employee candidates are required to go through strict background checks with federal, state, and local screenings.
We ensure that our staffed drivers hold a clean driving record.
All of our staffed drivers are First Aid/CPR Certified.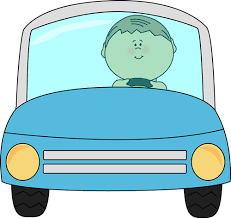 Zakai Care staffed drivers go through an initial training and orientation with our staff.
We monitor our employee's driving behaviors and records. Zakai Care is notified if one of our staffed drivers receive a moving violation.
All drivers can be randomly called in for drug and alcohol tests.
Drivers also must re-certify for First Aid and CPR training on a periodic basis.


Pick-Ups
Children/Teens will be picked-up at the designated scheduled location by parent/guardian. After each pick-up the parent/guardian will be notified via email, text, or phone call ETA. If there is a delay in the scheduled time of pick-up, parents/guardian will be notified.
Drop-Offs
After each drop-off the parent/guardian will be notified via email, text, or phone call. If there is a delay in the drop-off parents/guardian will be notified.
Additional Fees
If our staffed drivers are unable to drop-off your child/teen to the designated location due to any reason, Zakai Care will contact the parent regarding the delay. If the parent/guardian seeks an alternative drop-off location for any reason, Zakai Care Transportation will apply a service charge.
There will be an additional service charge if the driver is requested to wait for more than (15) minutes for a pick-up or drop-off for your child/teen.
No Shows
For the safety of your child/teen, and courtesy to our drivers, and integrity of our schedules, it is extremely important that you advise us if your child/teen will not be riding with us as scheduled. This can be very time consuming, and it delays us from performing other pick-ups, and creates worries for your child's safety!. Please contact our offices in advance no later than (1) hr. prior to scheduled pick-up or applicable feew will be applied.
Membership Cancellations
We have monthly membership charges for all members. If a parent/guardian makes a reservation for their child for that month, we WILL NOT accept the membership cancellation fee of that monthly paid membership.
If a new customers is not satisfied we will provide their monthly membership refund on a prorated basis.

If a parent/guardian don't cancel the appointment prior to (1) hr. from scheduled pick-up time via phone to our offices, there will be a $15.00 fee applied to your account.
Payments
All scheduled pick-up's are prepaid to confirm your child's scheduled pick-up drop-off. We keep credit card on file and make monthly debit on 1st of each month. We email invoices electronically.
SVC Charges
Your credit card on file will be charged an additional fee of $25.00 for the following:
If we are asked to pick-up or drop-off at a different location that was originally scheduled.
If the transportation is provided outside our normal operating hours of 7:00-6:30 p.m
If the driver is asked to wait longer than (15) minutes for pick-up or drop-off.
If a parent/guardian/designated responsible person for drop-off isn't available at the time of drop-off.
In the event parent/guardian can't be located and State agencies are contacted, due to neglect/abandonment.